Extention of warranty offered with Zodiac

extended warranty AVAILABLE *
March 12 to May 21, 2012
exclusively on ranges: &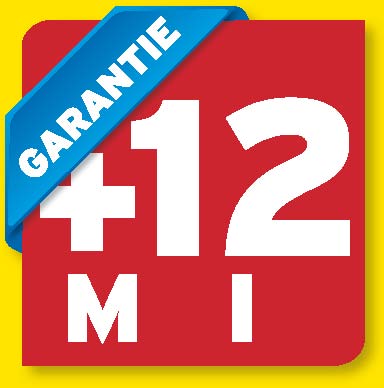 * Offer valid in France (Corsica included), overseas territories, Benelux and Switzerland, from 12/03/2012 to 21/05/2012, in accordance with the Data Protection Act of 06/01/1978 amended, the participants have a right of access, rectification and opposition on the personal information by writing to the address of the offer.

extracted collateral Zodiac ®
this extended warranty must be purchased when buying a heat pump Power First Power First Premium or new. certifies that your dealer Zodiac ® is committed to ensuring the warranty for your heat pump or First Premium Power First Power bearing the serial number indicated on the heat pump and for 24 months + 12 months or 36 months the date of purchase shown on your bill.
Principle
unless otherwise provided by contract we guarantee the proper functioning of our new products.
we guarantee that our products meet their technical specifications and are free from defects in material or workmanship.
He also reminded that the end user is required to conduct regular maintenance of the products by a qualified professional as described in the product insert.
General Limitations
This warranty does not play for obvious defects, that is to say blemishes visible unreported by our customer upon delivery of products. Also excluded are defects or damage caused by a mismatch of product to the needs of the end user, normal wear and tear, by negligence, improper installation or improper use of the recommendations contained in the instruction for the equipment, by poor maintenance and / or accident handling, improper storage, and / or studies, instructions and / or specifications issued by our customer.
any modification work carried out on products that our client, by the end user or a third party to automatically terminate the guarantee in its entirety. it is the same for cases where the original parts have been replaced with parts that are not sold by us.
time determining the date the starting point of the warranty contract is the one on the sales invoice of the new Product by our client to the end user. purchase dates on the invoice recipient and this document must be absolutely identical. after the initial term of 24 months warranty, it will be impossible to guarantee the tenure contract without the surrender of the certificate of warranty extension and the purchase invoice.
The complete warranty Zodiac ® is available on the installation instructions and use your heat pump or First Premium Power First Power.
Zodiac Pool Care Europe - sasu capital of 517 200 euros - 395 068 679 RCS Nanterre - Zodiac ® is a registered trademark of Zodiac International, sasu, used under license. a better life: a better life. Photos: Getty Images - Zodiac ® - 8950th lOvenlY
www.zodiac poolcare.co-m
Naïades Pools to Ramatuelle:
13 parc Le Colombier
83350 RAMATUELLE
04 94 79 16 16
---
Naïades Pools to
La Croix Valmer:
Bd de Tahïti
83420 LA CROIX VALMER
04 94 54 33 22
info@piscinesnaiades.com